Aensland

Acrylic and Digital | Edition of 10 Giclée Prints



Morrigan and Lilith, of Darkstalkers fame, recline in what can only be assumed as their natural environment. Partially inspired by Henry Fuseli's The Nightmare, this piece portrays the pair of succubi in a somnolent position reminiscent to The Nightmare's woman being attacked by an incubus. This begs the question: Are the succubi victims, or seemingly unassuming predators laying in wait?

Prints released for Bottleneck Gallery's "8-Bit & Beyond: 2" exhibition.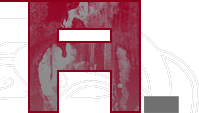 | | |
| --- | --- |
| ©2017 Alice Meichi Li. All the rights to the original artworks, website design, and text belong to Alice Meichi Li unless otherwise specified. No reproduction or republication without written permission. | |